Machiko Oceanfish Cat Food 10kg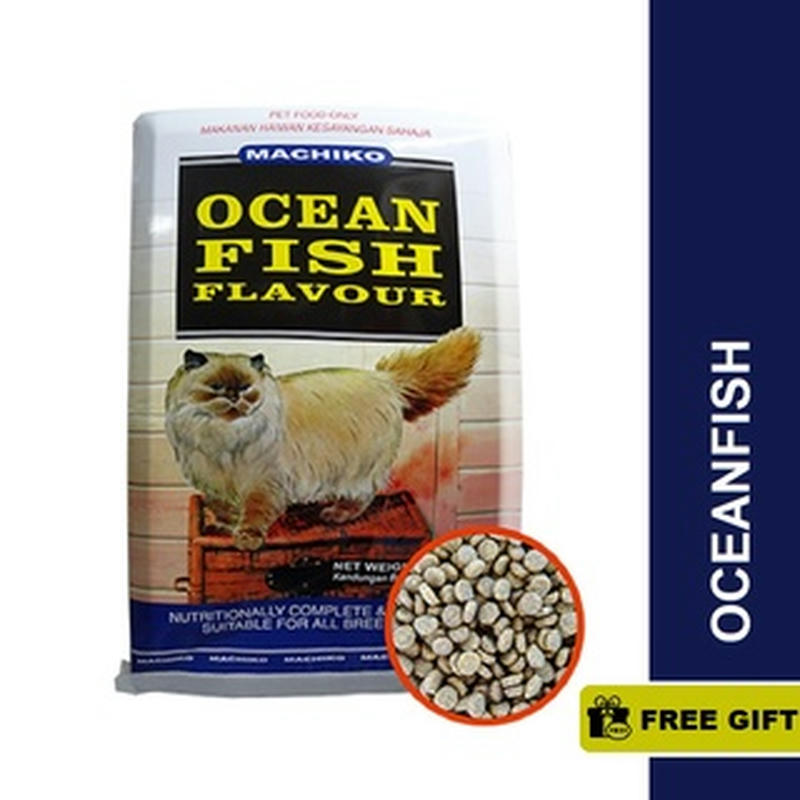 Others
Machiko Oceanfish Cat Food 10kg
Listing Price
0 ETH
22.22 USD
or pay with
Estimated Delivery
undefined $USD
Sold by
Escrow
---
Product Description
About this product
Additional Info
Product Description:

Machiko Ocean fish is the right choice for your cat's daily diet because your cat deserves only the very best. Machiko is the original nutritionally complete & balanced meal containing all the essential proteins, vitamins, minerals, carbohydrates & polyunsaturates which are the building blocks for a long and healthy life. It is made from selected high quality ingredients which are low in ash and magnesium, to help maintain acidic urine which aids in the prevention of feline urological syndrome. It is also enriched with essential amino acid taurine, to avoid deficiency conditions which may cause blindness and reduce the risk of heart disease.





FEEDING GUIDELINES

RECOMMENDED DAILY FEEDING GUIDELINES:

Cat Body Weight	Feeding Amount

1 – 2 Kg	15 – 25G

2 – 4 Kg	25 – 55G

4 – 6 Kg	55 – 80G

6 – 8 Kg	80 – 105G

8 – 10 Kg	105 -135G





GUIDE:

When switching your cat to Machiko from another brand, please allow 1 week or more for the transition. Feed more Machiko and less of the previous dog food each day, until you're feeding Machiko entirely. Machiko Dry Cat Food can be fed dry as it is or mixed together with milk. The amount of Machiko dry food to feed your cat will vary depending on its size, age, breed and lifestyle. The average daily intake of an adult cat is about 75Gms (1 cup). Your cat will regulate its own food intake and will seldom overeat. Fresh, clean water should be available for your cat at all time.





NUTRITIONAL INFORMATION

TYPICAL ANALYSIS:

Crude Protein – not less than 30%

Calcium – not less than 1%

Crude Fat – not less than 11%

Phosphorus – not less than 0.9%

Crude Fiber – not more than 3%

Ash – not more than 6%

Moisture – not more than 8%





INGREDIENTS:

Ground yellow corn, rice, dehulled soyabean meal, corn gluten meal, meat & bone meal (derived from beef and/or mutton), chicken & chicken by product, fish & fish by product (derived from herring), hydrolyzed chicken & beef fat, monocalcium phosphate, dicalcium phosphate, brewers yeast, wheat germ meal, calcium carbonate, dried whey, salt, phosphoric acid, choline chloride, yeast culture, DL-methionine, l-lysine, taurine, vitamin A, D3, E, B12, calcium pantothenate, menadione, sodium bisulfite complex, riboflavin,, naicin, thiamine, biotin, pyridoxine hydrocloride, propylene glycol, ferrous sulphate, cobalt carbonate, manganous oxide, zinc oxide, sodium selenite, ethylenediamine dihydrodide.
Escrow option available