Cindy's Recipe Favourite Can Wet Food 400g (Tuna, Sardines, Mackerel, Chicken, Crab)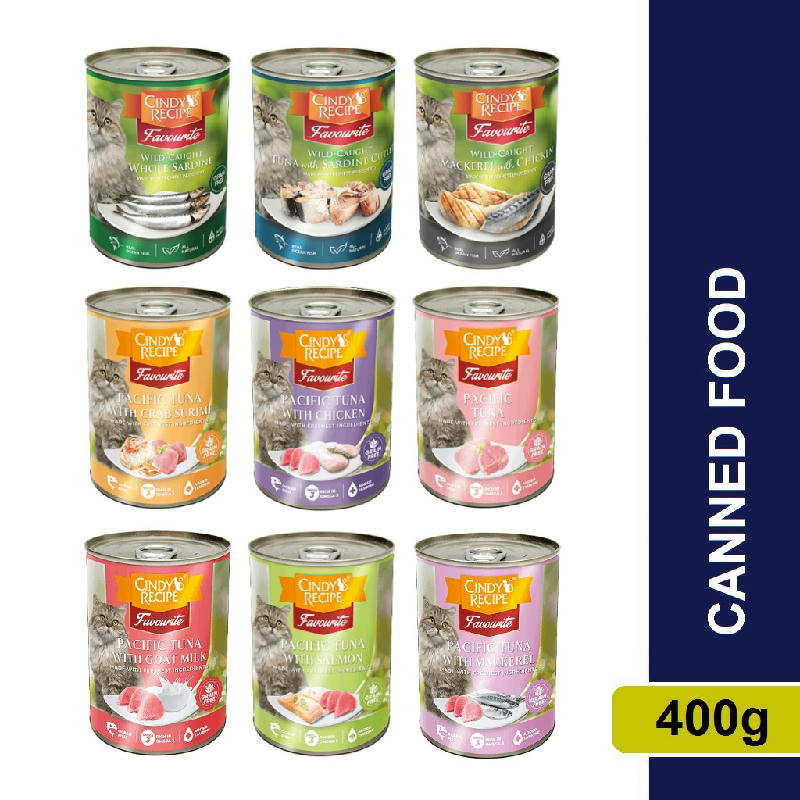 Others
Cindy's Recipe Favourite Can Wet Food 400g (Tuna, Sardines, Mackerel, Chicken, Crab)
Listing Price
0 ETH
4 USD
or pay with
Estimated Delivery
undefined $USD
Sold by
Escrow
---
Product Description
About this product
Additional Info
Guaranteed Analysis:

Protein (min) – 13.0

Fat (min) – 1.0%

Fiber (max) – 1.0%

Ash (max) – 1.0%

Moisture (max) – 83.0%

Energy – 75.87 kcal/100g'



Cindy's Recipe Favourites

Our Favourite series (as its name suggests), is our all-time favourite recipes. It comes in a hearty 400 grams serving size – making it an ideal choice for owners with multiple cats. With no compromise in quality; customers will be surprised to discover real whole-fishes in our recipes or generous chunks of fish cutlets mixed with tuna red meat and include helpings of flavorful seafood and meat toppings. Our Favourite series contains 3 kinds of fishes in 12 tasty recipes – featuring 100% human grade wild caught tuna red meat, wild caught sardine and wild caught mackerel. These 12 distinctive recipes will keep your gang of notoriously finicky eaters coming back for more!
Escrow option available