Girasol RQ Big Palm A1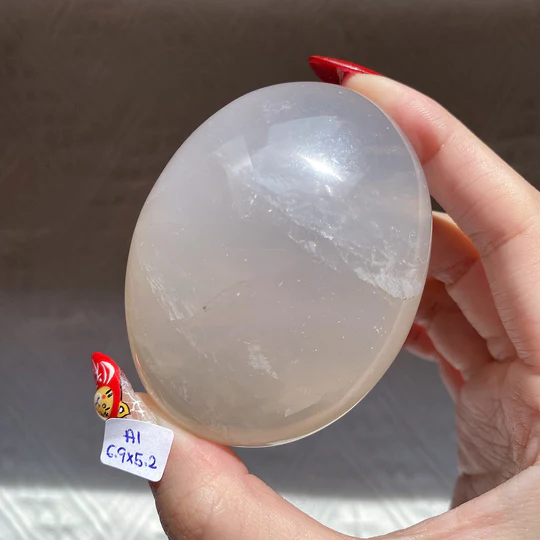 Art and Collectibles
Girasol RQ Big Palm A1
Listing Price
0 USDC
15.13 USD
Estimated Delivery
undefined $USD
Sold by
Escrow
---
Product Description
About this product
Product Info
Ships to
Canada,
Hong Kong,
Japan,
Malaysia,
Philippines,
Singapore,
Additional Info
6.9 X 5.2cm. Has some obvious small natural scratches at back & natural line near bottom. Please note any surface scratches or chips from photo and video. 

Blue Rose Quartz is a rare variety of Rose Quartz, found deeper in the Rose Quartz mine. It is the stone of unconditional love and has a soothing energy to ease the tension of the heart. The blue color comes from various inclusions inside the stone, including dumortierite. A stronger purple hues comes from a higher level of titanium or manganese inclusion.

Photo is taken under direct sunlight. Video taken with flash. As with all Rose quartz, please note that there might be a slight variation of color. 
Escrow option available