Hot Toys - Spider-Man Integrated Suit Deluxe Version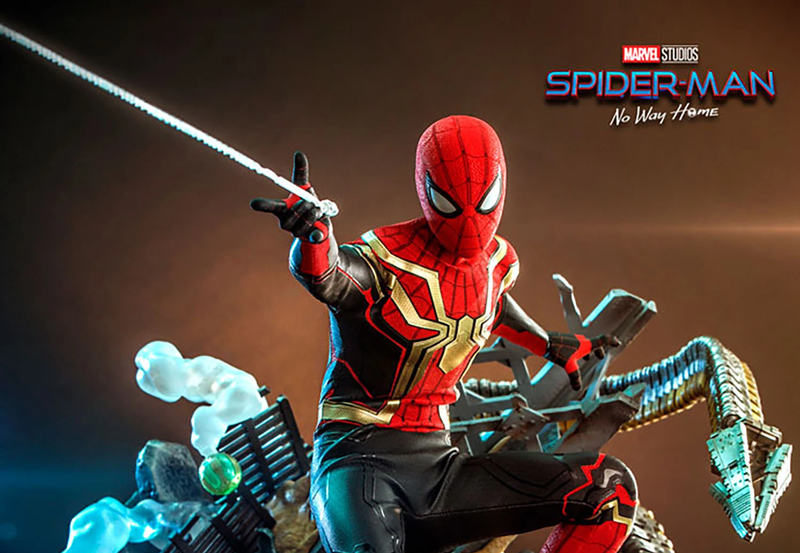 Art and Collectibles
Hot Toys - Spider-Man Integrated Suit Deluxe Version
Listing Price
0 TONCOIN
425 USD
or pay with
Estimated Delivery
undefined $USD
Sold by
Escrow
---
Product Description
About this product
Additional Info
Hot Toys Spiderman Integrated Suite Deluxe Version (TMS051)

Masterfully crafted based on Spider-Man/Peter Parker's appearance portrayed by Tom Holland in the movie, the highly-accurate sixth scale action figure features a newly painted head sculpt of Peter Parker, a masked head sculpt with multiple pairs of interchangeable Spider-Man eye pieces to create numerous Spider-Man expressions; a finely tailored red, black Integrated Suit with gold accents and web pattern; articulated pincers; web wings; an array of amazing accessories including Spider-Man mask, smartphone and assorted spider-web shooting effect parts.

The Deluxe Version of this Marvel collectible will exclusively include a newly developed half masked Peter Parker head sculpt, and a battlefield-themed diorama Spider-Man collectible figure base with elements of Spider-Man's foe including Green Goblin, and Dr. Ock's bendable tentacles with articulated claws wrapping around.

Our neighborhood hero is ready for your latest collection display of Spider-Man action figures!

Product is Brand New in Brown Box. As this is sealed and not checked, buyer bear the risk on any defects on the figures. 
Escrow option available